July 6-18, 2022
Itinerary | Pricing | FAQ | Reserve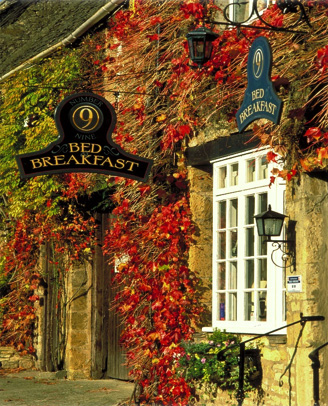 Our 2020 Cotswold Garden tour of Southwest England was rescheduled and enhanced for 2022.  While we'll keep all of the previously arranged visits and tours intact, a pre-tour stay in Central London has been added to include a day at the Royal Horticultural Society's Hampton Court Palace Garden Festival.
This region of England, known for grazing sheep, golden Limestone cottages, castles and estates, is certainly the epicenter of British garden culture.  We'll visit large estate gardens, tended backyards that use every square inch of tillable soil, a castle or two, and enjoy a cream tea or two along the way.
Here's what's included:
Eleven nights' accommodation at deluxe hotel properties in England
Ground transportation by train, chartered coach
Meals including breakfast each morning, five dinners, two lunches, and two teas
Gift Membership in the Royal Horticultural Society (one year)
Tickets on Member's Day to the Hampton Court Palace Garden Festival
Admission fees and guided tours at gardens, historical, and cultural sites
Depart USA for London's Heathrow Airport.  British Airways and Virgin Atlantic offer non-stops from Seattle, arriving Heathrow in the early afternoon.
Thursday, July 07
Arrive Heathrow in the early afternoon.  We'll meet up in the arrivals lounge, then proceed by Heathrow Express to Paddington Station.  We're staying between the rail station and Hyde Park.  We'll meet at 6:00 PM at The Swan, a local pub near Hyde Park for a welcome pint, glass or dram.  We'll dine as a group near the hotel this evening.  Overnight London (D)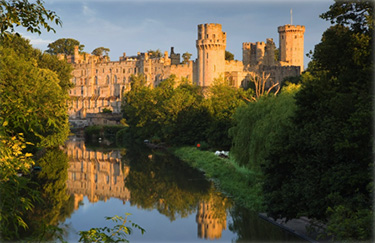 Friday, July 08
We'll depart the hotel this morning for the journey to Hampton Court Palace by Underground and Train Service.  Hampton Court Palace is located on the River Thames to the Southwest.  We're attending the show on a "members-only" day which means we'll see everything while it's still relatively fresh and with far fewer crowds.  The Hampton Court Festival, like the better-known Chelsea Flower Show, offers display gardens, live music, seminars and workshops, shopping, food and drink.  Based on arrival time, we'll determine how long we'll stay at the garden.  Return to Paddington in the afternoon for free time in London.  (B)
Saturday, July 9
Your morning is free to spend sightseeing or shopping in London.  The Victoria and Albert Museum, Hyde Park, Harrods, or Buckingham Palace aren't far away.  You're also very near the Paddington Tube stop, which gives access to the Circle, District, and Bakerloo Lines.  We're taking the train shortly after noon from Paddington Station to Bath, a journey of about 90 minutes.  We'll be met at Bath Station by a local coach and driver/guide.
We'll enjoy a walking tour of this ancient Roman settlement including the Roman baths from which the town derives its name.  We'll check in to our hotel late afternoon, with free time to shop and explore on your own.  Dinner will be in the early evening near the hotel.  Overnight Bath. (BD)
Sunday, July 10
Visit to Bath Priory Gardens in the Morning with Iford Manor in the afternoon. Between gardens, enjoy lunch at the Cross Guns, a 16th century inn located in Avoncliff.   We'll make time to visit the Roman baths in town prior to dinner.  Dinner is on your own this evening. Overnight Bath. (BL)
Monday, July 11
We'll make a visit to the city of Wells for the day with a tour of the historic city and the Bishop's Palace Gardens. On our return to Bath, we'll enjoy an afternoon tea at Stoberry House with its tremendous view overlooking Wells and Somerset countryside.  Dinner is on your own this evening.  Overnight Bath (BT)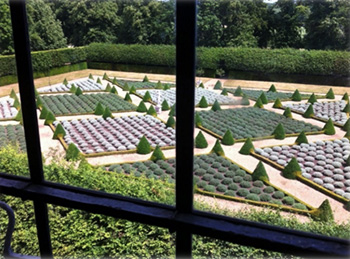 Tuesday, July 12
Lacock Abbey Gardens is an ideal first visit on our way north.  Following our tour of the abbey gardens, we'll drive about 30 minutes to Highgrove Royal Gardens for lunch at the Orchard Restaurant located on the grounds followed by a tour of the gardens.  Dinner is at the hotel this evening.  Overnight Slaughter (BLD)
Wednesday, July 13
Our first visit of the day is to Hidcote Manor for a tour of the gardens.  We'll journey to Stratford upon Avon for lunch on our own before meeting our Shakespearean guide for a tour of the town.  Overnight Slaughter (BD)
Thursday, July 14
The morning visit will be at one or two private gardens in the region. Many of these gardens open on scheduled dates for charity. In the event that our schedule and the National Garden Scheme don't coincide, we'll arrange a private garden tour at one of these locations. Since we've had so very little free time on this itinerary, the afternoon will provide time to spend time shopping, sightseeing, or snapping photos in a town like Stow on the Wold. Overnight Slaughter. (BD)
Friday, July 15
Highclere Castle visit in the morning with tour of house and gardens.  Lunch on your own after our tour at Downton Abbey.  A visit to the gardens at Aston Pottery this afternoon with a cream tea afterward.  Return to Oxford for an orientation of the city and free time.  Dinner on your own.  Overnight Oxford (BT)
Saturday, July 16
We'll start the day with an Author's Walking Tour of the University and surrounds.  Experience Oxford through the eyes of JRR Tolkien, CS Lewis, and Colin Dexter (Inspector Morse).   We'll break for lunch, then visit a garden in the afternoon.  We'll visit two private NGS Gardens this afternoon in the small town of Abingdon.  116 Oxford Road and Failford are two properties that open their gardens with proceeds going to a local charity.  Return to Oxford for the evening with dinner on your own. Overnight Oxford. (B)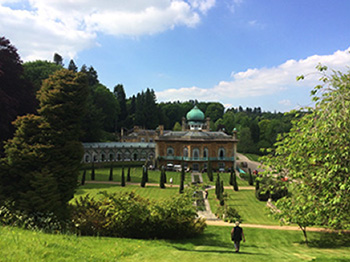 Sunday, July 17
A morning visit to Awkward Hill Garden with an afternoon at Oxleaze Farm. Return to Oxford for the evening with our farewell dinner planned at a restaurant close to the hotel. Overnight Oxford. (BD)
Monday, July 18
Depart the hotel just after breakfast for Heathrow Airport.  Drive time is about an hour.  Virgin Air and British Airways have scheduled non-stops to Seattle departing after noon.  These are the best flights to book.  (B)
Pricing
Tour cost for the nine-night Cotswold tour is $4,300 per person, based on double occupancy.  Single supplement is $1200.
Because of the size of the hotel properties utilized on this tour, we are limited to 4 single rooms. Initial deposit for this tour is $1,500 per person, due at confirmation. The balance is due April 1, 2022. Payment may be made by Visa, MasterCard, or check. Pay for your tour by check and save $150.
The two-night London/Hampton Court Garden pre-tour option is priced at $725 per person, double occupancy. Single supplement for this tour is $300.  Discount for check payment is $30 per person.
Total for the 11-night combination tour is $5,025 per person, based on double occupancy.  The single supplement is $1500.
Frequently-Asked Questions (FAQ)
FLIGHTS
You'll be able to book flights for this tour when airlines open their inventory, 333 days before the travel date. I suggest investigating fares and schedules the third week of August. Based on this year, fares should be in the $1100 range, though you may even find lower fares with no-frills consolidator companies.
Early afternoon arrivals into Heathrow are suggested.  Flying home, you should look at flights departing after 11:00 AM.  There may be cheaper alternatives into Gatwick Airport, but your transportation to the London hotel would be more challenging.  The express train from Heathrow to Paddington Station takes less than 20 minutes.
If you'd like assistance in booking flights, let me know.  I cannot assist with mileage or point reservations.  These must be booked directly with the carrier.
London Hotel
For guests that would like to arrive early for more time in London, the extra night rate is $275 per night, including English breakfast and taxes.
 Dining out
If you have specific dietary requirements or sensitivities, please let me know.
Payment
An initial deposit confirms your reservation.  Balance of payment is due April 1st, 2022.  If paying by check, make payable to
Northwest Travel Service, 15304 NE 201st Street, Woodinville WA.  98072
If paying by Visa/Mastercard, a link will be emailed to you in order to make that payment via a secure link.
Cancelling your tour
Tour payments are non-refundable.  The exception to this rule is if a replacement is found to take your place on the tour.  Generally speaking, early notification increases the chances of replacing cancelling parties on a tour.  Last-minute cancellations are the exception.  I recommend that you investigate travel insurance.  I've had reasonable success with Generali Travel Insurance.  There are many other options.
Make Your Reservation!
If you have any questions about this tour, please contact Brad Cilley at brad@nwtravel.com or by phone at 425 375 2676.
Error: Contact form not found.